AVERE Speed Business Meetings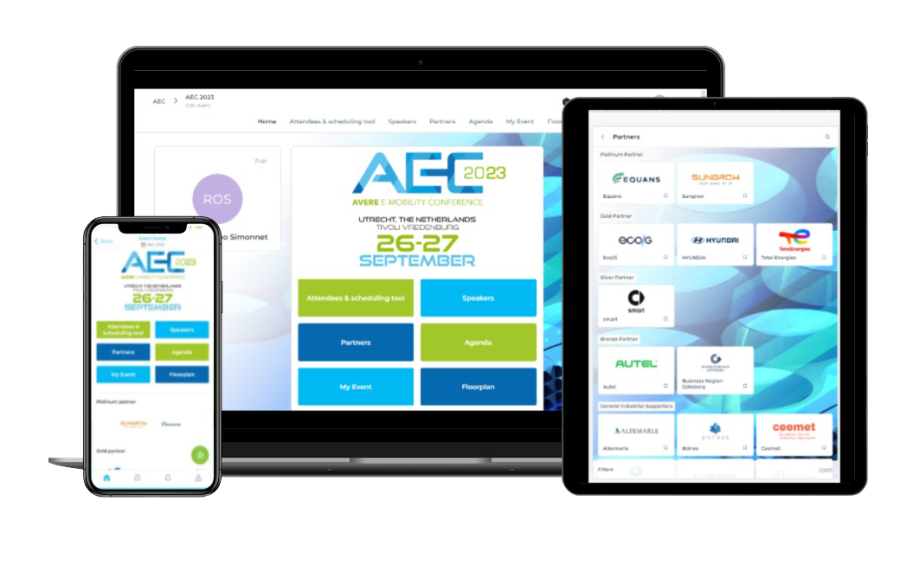 The AEC Marketplace is an innovative, purpose-built digital platform designed to connect leading global industrial players with the European electromobility market and grow sustainable transport across Europe.
AVERE - the European Association for Electromobility is the only European association representing and advocating for electromobility on behalf of the industry, academia, and EV users at both EU and national levels. Through AEC Marketplace, AVERE provides a dedicated platform for exchanging knowledge, experience, and ideas on how to stimulate electromobility throughout Europe among industrial players. Similar to a digital booth, the AEC Marketplace lists profiles of AEC partners, supporters, and their contacts, allowing conference delegates to better compare different industrial specialties and match their needs with the right partners.
AVERE Speed Business Meetings is the networking function of the AEC Marketplace. It is a specialized networking solution that allows delegates to easily search for specific criteria, connect with selected experts before or during the event, then meet in a dedicated meeting zone with AEC by arranging one-to-one speed business meetings.
Doing so is extremely simple because it operates within the AEC2023 event app and enables Sponsors and Supporters to organize their Speed Business Meetings. To prevent double-bookings, the dedicated service allows delegates to visualize Sponsor and Supporter commitments and their available onsite meeting time slots. Any delegate with a public profile on the event app can schedule AVERE Speed Business Meetings with our Sponsors and Supporters. We strongly encourage AEC Sponsors and Supporters to take advantage of this opportunity to optimize their business networking.
To join the AVERE Speed Business Meetings platform, build your profile, and schedule meetings with like-minded attendees, please request a partnership brochure from our team.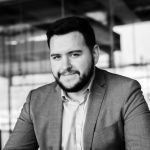 Benoit LE GOULIAS
Sales Director
+33 6 72 30 29 57
Cette adresse e-mail est protégée contre les robots spammeurs. Vous devez activer le JavaScript pour la visualiser.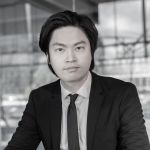 Zhonghua HU
Sales Manager
+33 6 44 27 69 93
Cette adresse e-mail est protégée contre les robots spammeurs. Vous devez activer le JavaScript pour la visualiser.
WeChat 137 608 768 39