ECO/G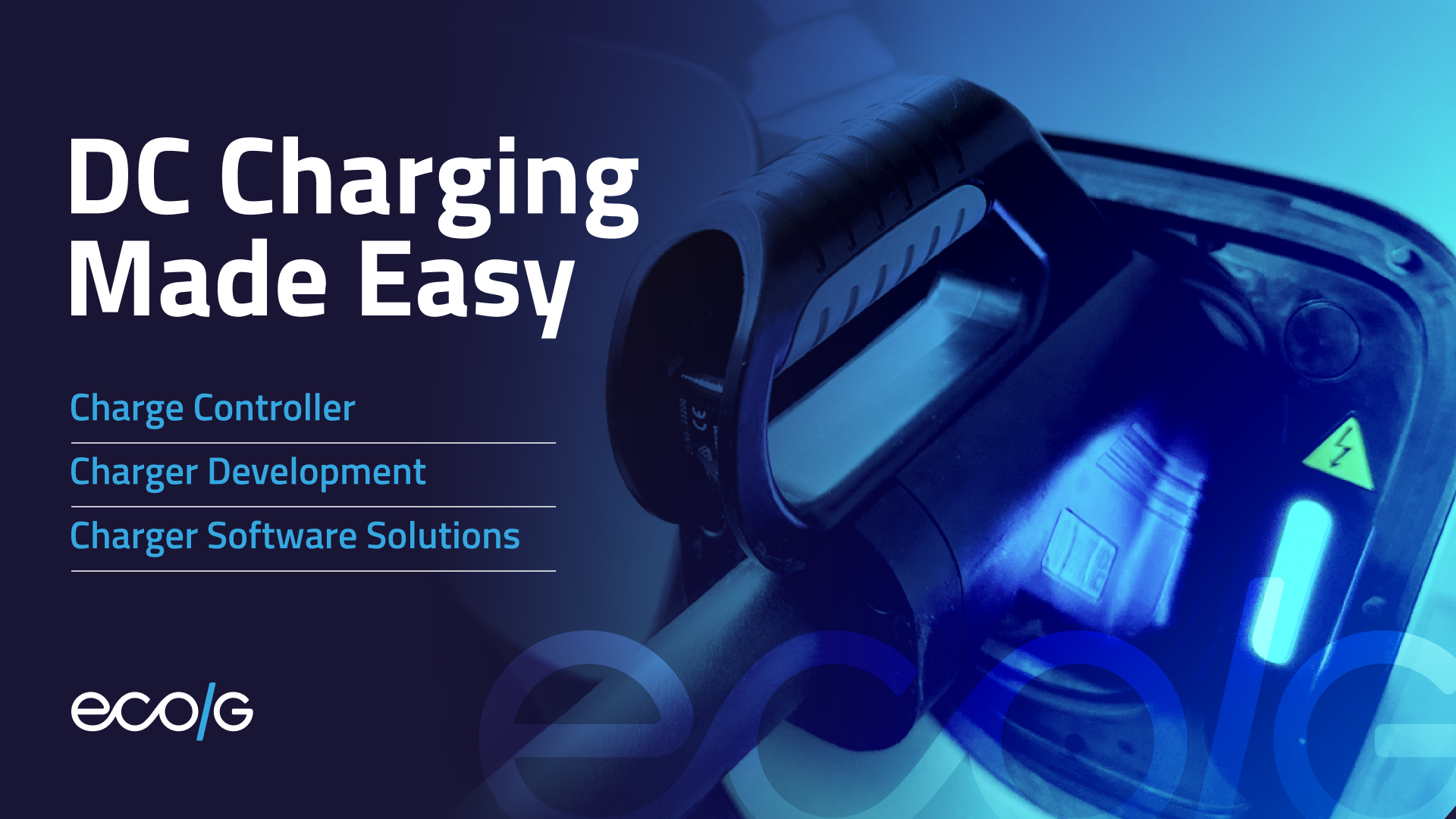 Munich-based tech company EcoG dominates Europe's DC charging market with a 15% market share, growing also in India and North America. Offering firmware, charge controllers and more, EcoG specializes in enabling manufacturers to get chargers to market quickly and easily.
Munich-based tech company EcoG is catalyzing the DC charging infrastructure for electric vehicles into a fast growing, professionalized market. With its reference designs, charge controllers and control software, EcoG specializes in enabling large manufacturers to get products to market quickly and easily. With its charging software, EcoG is already the market leader in Europe with more than 15% market share. It has also been supporting the Indian market and is active in North America. Overall, EcoG grew four times faster than the market. Industrial leaders such as Siemens or one of the world's largest service station equipment suppliers are among its customers. With a recently received investment of 6 million euros, the company is growing further in 2023 and opens a North American headquarters in the USA.
The EcoG Charge Controller is a pivotal component of EcoG's core business, serving as an enabler for its software integration. Compliant with industry standards like DIN70121 and ISO 15118, EcoG's charge controller supports CCS, CHAdeMO, and AC charging protocols, making it versatile and compatible with a wide range of electric vehicles.
EcoG OS leverages the charge controller's integrated automation control to simplify the system architecture. This eliminates the need for a separate Power Line Communication and, as a consequence, reduces costs. The charge controller hosts the EcoG OS software, the hardware-agnostic nature of which allows for compatibility with various charging systems without requiring hardware adaptations. This enhances its flexibility and ease of integration. Additionally, functionalities such as bi-directional charging, Plug & Charge 2 Go can be enabled via software updates.
Furthermore, EcoG is driving the development and rollout of an MCS standard capable of reaching up to 3MW charging speed. As a core member of CharIN, the leading industry association for developing charging technology standards and EV interoperability, EcoG is working alongside cross-industry stakeholders to build a standard charging connector for commercial vehicles. EcoG has been a driving force in defining the MCS standard that will act as the foundation of this technology. The European Union and US Department of Commerce have also publicly recognized and supported efforts to create an international MCS standard for electric heavy-duty vehicles.
EcoG is pleased to be one of the first companies in the industry to be testing MCS communications interoperability according to the new ISO standard. These tests include multiple projects with the leading charging station manufacturers as well as the premier commercial truck and bus manufacturers. EcoG has engaged with more than 60 component partners, including converter and charging connector manufacturers, to help charging station manufacturers kickstart their MCS charger series launches.
At AEC 2023, EcoG's Petr Fuzek (CCO) is proud to present more insights into Charging Infrastructure for Clean Heavy-duty Vehicles, on Sep. 26th from 14:30-15:30.